Traditional Orthodontics: The Most Effective Treatment for a Straighter, Healthier Smile
Dr. Patrick Casey provides traditional orthodontics at his Montreal, QC, practice, taking care to identify your goals for treatment, and create a custom treatment plan to correct the alignment of your teeth. With traditional braces, we can correct even severe misalignment issues, including crooked and overcrowded teeth, underbites, overbites, and more. Crooked and misaligned teeth can cause a myriad of problems for your oral health, so it is important to address misalignment as soon as possible.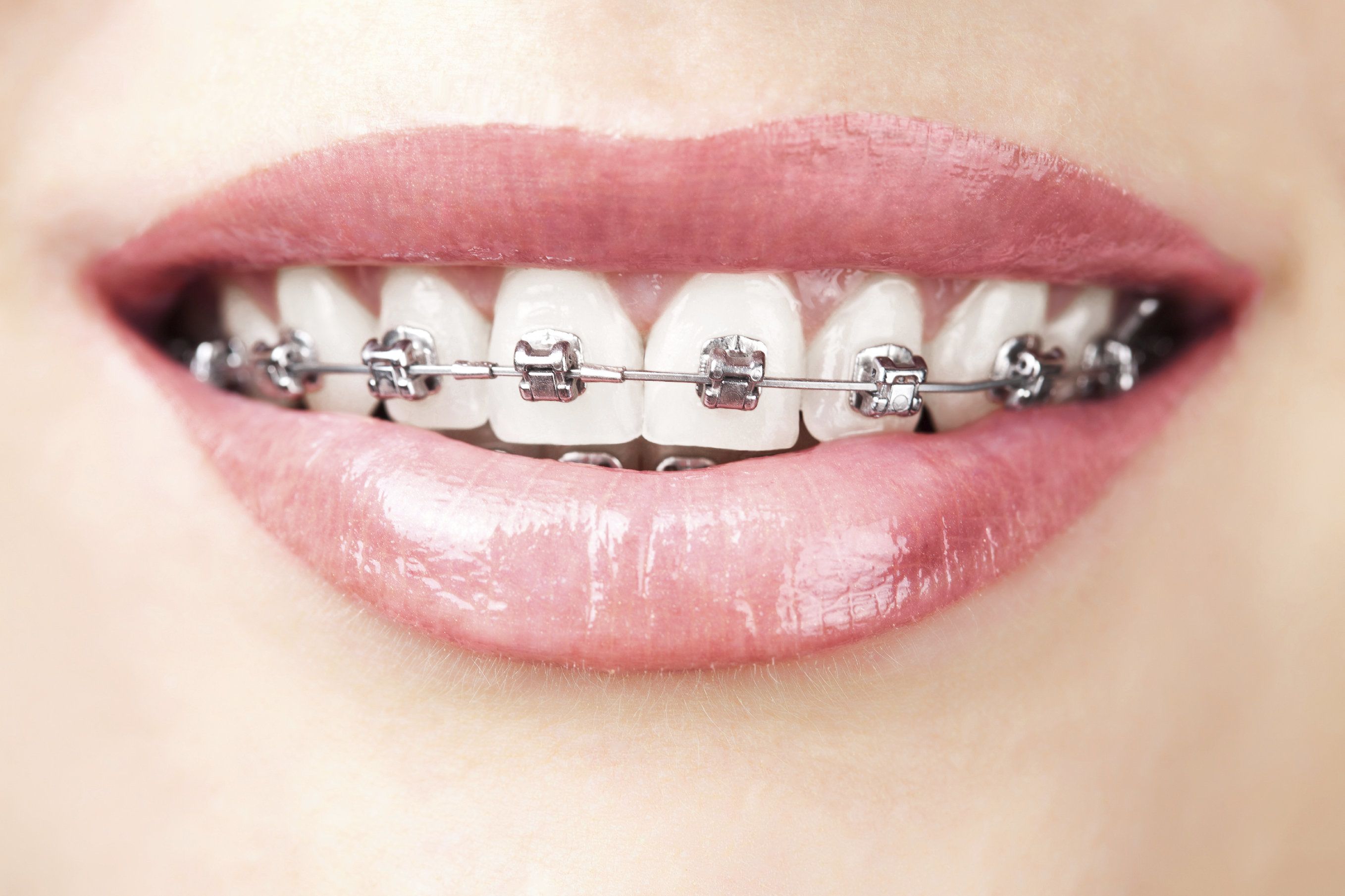 About Traditional Orthodontics
Traditional orthodontics uses metal braces to gradually reposition your teeth. Metal brackets affixed to the front of the teeth are connected by metal wire, which is tightened periodically to advance your treatment plan. Traditional orthodontics is the most cost-effective way to straighten your teeth. We recommend traditional orthodontics to patients with varying degrees of misalignment, including:
Crooked and Overcrowded Teeth due to a lack of space in the jaw for all the teeth. When left untreated, plaque can accumulate and cause tooth decay and an increased risk of gum disease.
Widely Spaced Teeth caused by abnormal jawbone growth, genetics, or missing teeth. If left untreated, gaps can place excess pressure on teeth, leading to wearing and other damage.
Overbite of the upper teeth biting over the lower teeth, which may be caused by genetics or an overdevelopment of the bone. This misalignment can cause gum irritation, damage to the lower teeth, and painful jaw problems.
Underbite, when the lower teeth protrude beyond the upper front teeth, is caused by an underdevelopment of the upper jaw, overdevelopment of the lower jaw, or both. If untreated, the condition can prevent normal dental function, damage teeth, and cause pain in the temporomandibular joint (TMJ) and jaw.
Crossbite occurs when both the upper and lower jaws are misaligned, causing one or more of the upper teeth to bite inside the lower teeth. When left untreated, crossbite can damage the teeth, lead to gum disease, and cause bone loss.
Open Bite, when teeth are unable to connect with the opposing teeth, is caused by genetics, abnormal jaw structure, or thumb sucking. This misalignment can make chewing painful, impair speech, and lead to TMJ disorder.
Your Custom Treatment Plan
During a consultation with Dr. Casey, he will examine and analyze your occlusion, or bite, to determine if you are a candidate for traditional braces. He will then develop a custom treatment plan to achieve the desired alignment for your teeth. If you suffer from multiple oral health problems, he may suggest combining orthodontic treatment into a more comprehensive full mouth reconstruction.
To place your braces, metal brackets will be affixed to the front of your teeth with a strong adhesive. These brackets are connected by a metal wire, which helps to guide your teeth into position over time. The initial placement can take up to two hours to complete.
Traditional braces are the most cost-effective way to straighten your teeth.
You will return to our office for periodic adjustments throughout the course of your treatment. These appointments typically take less than half an hour. At this time, Dr. Casey will tighten your brackets to continue the gradual movement of your teeth into their proper position. We can also change the elastic bands based on your preferred color and pattern at this time. Traditional orthodontic treatment plans can take anywhere from six months to a year or more, depending on the severity of the misalignment.
Caring for Your Teeth with Braces
Patients with braces must be diligent with their oral hygiene practices. It is important to brush your teeth at least twice each day, if not after every meal. You can brush your teeth and braces just as you would without braces. You will still need to floss daily and it may be helpful to use a floss threader. If you do not properly care for your teeth and braces, there is an increased risk of gum disease and permanent staining to your teeth.
It is also important to avoid certain foods that can cause damage to your braces. During your traditional orthodontic treatment, you should avoid foods such as nuts, popcorn, chewing gum, caramel, taffy, corn on the cob, and other hard foods. Certain foods can be modified for easier consumption, for example, corn can be removed from the cob.
Benefits of Traditional Braces
Traditional braces are the most cost-effective way to straighten your teeth. Metal brackets are durable and resistant to breakage with proper care, so there is often little need for repair or replacement. Over time, the treatment will realign your teeth and help you achieve a straighter, more beautiful smile. Correcting misalignment also reduces your risk for a number of other conditions to improve your oral health.
Schedule Your Consultation Today
A straight, beautiful smile is within your reach. Contact our dental office today to schedule your orthodontic consultation.