Major Causes of Cracked or Damaged Dental Crowns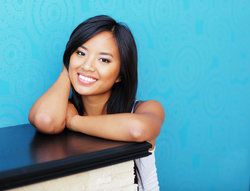 Under perfect conditions, a dental crown made of any material can last for decades if not more. However, a dental crown is susceptible to cracks and other forms of damage. Dr. Patrick Casey has dealt with hundreds of broken dental crowns at Smile Montreal Dentistry. By knowing what causes a damaged dental crown, you may be able to better keep your crown lasting as long as possible.
What Are the Biggest Causes of a Cracked or Damaged Dental Crown?
There are several scenarios that can all contribute to a dental crown with a shortened lifespan. These include:
The Wrong Crown Type for Your Needs: Because of their beauty and seamless similarity to natural teeth, porcelain crowns have become a top choice among many dental patients searching for an understated dental crown option. But porcelain crowns are not the best choice for everyone, as certain bite alignments can stress a crown more than usual and cause damage. A good cosmetic dentist must be able to assess patient differences like bite force, plus orthodontic issues such as a cross bite, and determine whether a patient would receive the longest wear and most benefit from a porcelain crown, a porcelain-fused-to-metal crown, or a full-on metal alloy crown.
Incorrect Fit or Bonding: A crown must be fitted and bonded well to the underlying tooth or dental implant. Without a good fit, a crown can shift around and wear unevenly, eventually leading to lasting damage. This cause can be avoided almost entirely by choosing an experienced cosmetic dentist with strong knowledge and practice fitting crowns for a variety of patients.
Tooth Grinding: Chronic tooth grinding, also known as bruxism, can have a serious damaging effect on both natural teeth and dental crowns over time. The pressure from constant tooth grinding can cause teeth to wear down much faster than normal, eventually causing any dental crowns to crack under stress. If you suffer from chronic bruxism, discuss it with your dentist - he may recommend preventative measures like a mouthguard to wear at night, or he may recommend another treatment.
What Do I Do When I Have a Damaged Dental Crown?
Now that you have a dental crown that is cracked or otherwise damaged, what is the best course of action? Unfortunately, a dental crown cannot be reliably patched up once it has broken. In this situation, it is important to see your dentist right away to have the crown replaced with a brand new one - the longer that you wait, the longer your underlying tooth is exposed and susceptible to plaque buildup or bacterial infection.
Contact Your Cosmetic Dentist Today
A damaged dental crown is an issue that is very simple to correct, but it is important to act fast. If you are suffering from a cracked or otherwise broken dental crown, don't delay - contact the office of Dr. Patrick Casey at Smile Montreal Dentistry to schedule an appointment and learn more about your dental crown replacement options today.
Related to This