The Importance of Routine Dental Exams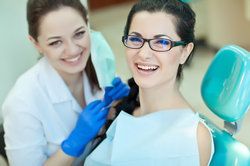 Here at Smile Montreal in Westmount, we do not take anything for granted. Small cavities, tooth stains, and even minor cracks are given our full attention because a healthy smile is one in which all flaws are carefully treated. This is why we offer comprehensive dental care services, including state-of-the-art cosmetic dentistry for aesthetic problems and advanced restorative dentistry to improve your dental health.
When it comes to good smiles, however, we can't disregard the basics. By that we're referring to routine dental checkups.
Don't Take Your Two Visits a Year for Granted
Many people wonder if their regular dental visits every six months are really that important. The fact of the matter is that they are. Visiting your dentist twice a year allows you to undergo the kinds of treatment and care that brushing and flossing alone will not provide. If you want to have a smile that's healthy as well as beautiful, those dental visits are essential.
Let's cover some of the basics of these routine checkups and show you why you shouldn't take them for granted.
Advanced Dental Diagnostics
During your visit to the practice, we will take x-rays and perform various kinds of tests in order to assess the current health of your mouth. These x-rays will be placed in your record to aid in later care and will allow us to note any serious problems should they be present.
Checking the Teeth and Gums Closely
In addition to the use of x-rays and other forms of advanced imaging, we will also check your teeth and gums closely to ensure that your smile is as healthy as possible. A combination of x-rays and in-person examination will help us determine if you are dealing with a potential dental health issue.
Professional Cleanings Are More Than Just a Polish
You will also undergo a professional cleaning when you stop by the practice. This means more than just the use of an electric brush and a bit of scraping. Your dentist and dental hygienist will be able to access all of the hard-to-reach sports of your mouth, allowing your smile to be its very cleanest and freshest.
Discussing Your Health Concerns in Person
The face-to-face interaction with your dentist gives you the opportunity to discuss dental health issues that may not show up from an examination and x-rays. Is your jaw a bit tight in pain? If so, let your dentist know. Similarly, if you notice persistent bad breath or issues with bleeding or sore gums, this is a great time to bring it up.
Determining the Right Treatment for You in the Future
Using x-rays, the visual assessment of your teeth and gums, and your current dental health concerns as a guide, we will be able to develop a treatment plan just for you and your needs. This might involve minor restorative work or perhaps involved oral surgery and orthodontics. We'll tailor all of this to you.
Providing Indispensable Dental Care Tips and Advice
On top of all this, our team will be sure to provide you with tips to consider when it comes to your current dental health concerns. These little recommendations can make a lot of difference.
Learn More About General Treatments to Maintain Dental Health
To learn more about your many options for advanced dental treatment and how we can help improve the health and appearance of your smile, be sure to contact our cosmetic and restorative dentistry centre today. We at Smile Montreal look forward to your visit and helping you with all of your dental wellness needs.
Related to This