Dental Care and Heart Health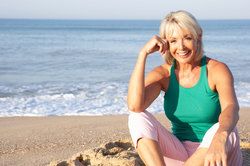 Not only is proper dental care vital to maintaining good oral health, it also plays a significant role in heart health. Don't let your oral health go unchecked. Restorative dentistry treatments can help improve oral health and prevent further damage. Read this overview from Montreal dentists Charles and Patrick Casey to learn more about the link between dental care and heart health.
Dental Care and Heart Health
Most people understand the importance of dental care and oral health, but are unaware of the link between oral health and heart health. Gum disease, a bacterial infection of the gums, poses significant risk to both oral and heart health. This is because infections within the mouth can spread through the bloodstream and affect heart health. Proper dental care, including regular brushing, flossing, dental check-ups, and professional cleanings, is of utmost importance to maintaining a healthy smile, as well as preventing heart-related issues. Recent research has suggested the following heart health issues to be linked to poor oral hygiene and improper dental care:
Endocarditis: Bacterial infections can enter the bloodstream from the mouth and collect within the endocardium tissue of the heart, resulting in endocarditis. The endocardium is the inner lining of the heart. This tissue protects the inner chambers of the heart and the heart's valves. Endocarditis can lead to valve damage, preventing blood from properly circulating within the body.
Cardiovascular Disease: Those who suffer from poor oral health are more likely to experience cardiovascular disease. This may be caused by the spreading of inflammation, as seen in gum disease, to the arteries. Inflamed arteries reduce blood flow and can lead to coronary artery disease and even heart attack.
Heart Attack: Those who suffer from gum disease are more likely to have a heart attack than those with healthy gums and teeth. Heart attacks may be more likely as the bacteria in oral infections spreads to the heart and causes arterial inflammation.
Practice Proper Dental Care for Oral and Heart Health
Keeping your heart healthy requires more than a healthy diet and regular exercise. Dental care is also a key element to a healthy heart. Practice these dental care tips to keep your mouth healthy and reduce your risk of developing related heart problems:
Brush and floss regularly: Practicing good oral hygiene at home can greatly reduce your risk of gum disease. Brush at least twice a day, paying special attention to the gum line and back teeth. Be sure not to skip flossing as part of your daily routine. Flossing is vital to gum health, as it helps remove plaque and bacteria between the teeth and into the gum line where brushing alone is unable to reach.
Use an antiseptic mouthwash: Antiseptic mouthwash paired with brushing and flossing can help further reduce bacterial buildup in the mouth to prevent gum disease and oral infection, which may lead to heart issues.
Don't skip regular dental check-ups and cleanings: Regular dental check-ups and professional cleanings are necessary for maintaining oral health and preventing infections that can spread to the heart.
Schedule a Consultation
It's never too late to get your oral health back on track. Schedule a consultation with one of our dentists today!
Related to This