Dental Bonding for Chipped Teeth: Repairing Your Smile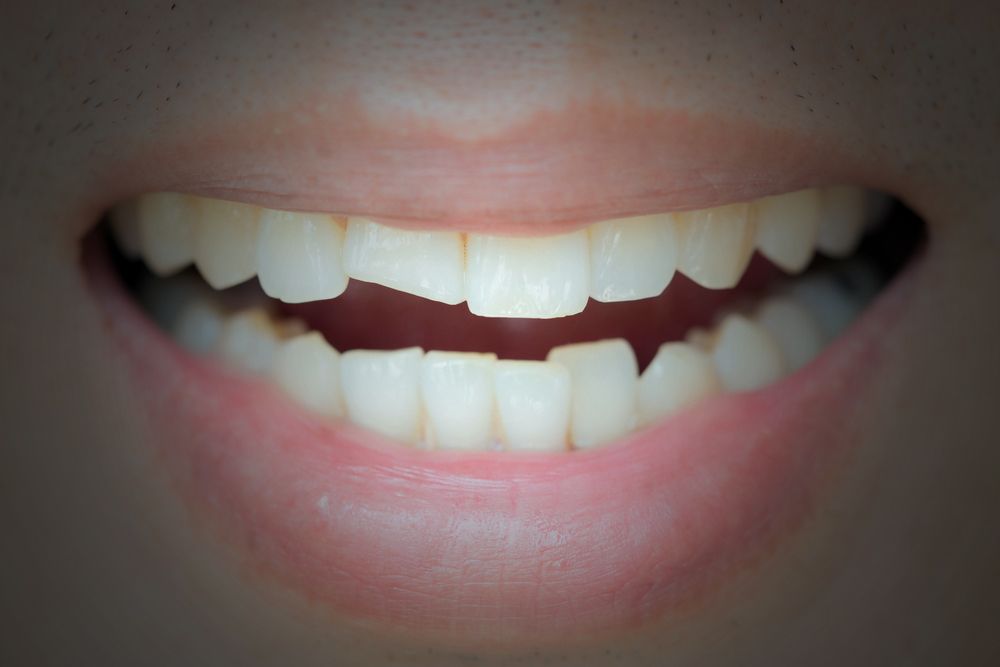 Minor chips can cracks can cause major problems if they aren't dealt with in a timely fashion. Thankfully our Montreal, QC dental practice offers the latest in cosmetic and restorative dentistry treatments. We an create a custom treatment plan based on the needs of patients, improving their smiles in the process.
For minor chips, dental bonding may be the most effective option. Lets cover the dangers of chipped teeth and then see how dental bonding can help.
Problems Caused by Chipped Teeth
Chipped teeth can lead to a combination of cosmetic problems as well as dental health issues.
In terms of the look of your smile, chipped teeth can leave you feeling extremely self-conscious about speaking, laughing, and smiling around others, even people you have known for many years. In addition, people who have careers that involve a lot of public interaction may experience issues with their career as a result of tooth damage.
In terms of dental health, chips mean your tooth is weakened, making cavities and fractures of the tooth much more likely. The chip may result in increased tooth sensitivity as well as an increased risk of root canal infection.
How Dental Bonding Works
Dental bonding involves painting a tooth-colored resin directly onto the surface of a tooth. As this resin hardens, it hides any aesthetic imperfections as helps protect the tooth from further harm in the process.
Ideal Candidates for Dental Bonding
Dental bonding is an ideal dental treatment to address minor chips, cracks, and flaws that affect a tooth. These issues should be entirely cosmetic in nature, not impacting the overall health of the tooth. In more serious cases of tooth damage, a dental restoration of some for is generally more ideal.
Candidacy for dental bonding can be determined during the consultation process.
The Dental Bonding Procedure
During dental bonding for a chip or crack, the tooth must first be carefully cleaned. The surface of the tooth may be scuffed just a tad to improve the hold of the bonding resin. The dentist when color matches the bonding material and paints it directly onto the tooth. The bonding material is then polished in order to completely blend it in with the rest of the tooth structure.
The Results of Dental Bonding
Thanks to dental bonding, people who suffer from chipped or cracked teeth experience totally restored smiles. The bonding material is seamless with the existing tooth structure, meaning that people will not notice that you have had dental work done.
Thanks to the layering techniques used by dentists, the bonding material is resilient, able to withstand the common pressure exerted on teeth from everyday biting and chewing.
Alternatives to Dental Bonding
As we noted above, more serious chips and cracks will require restorative options. Porcelain veneers could be used for serious cracks that are still predominantly cosmetic in nature. When bonding and veneers are ruled out, dentists can consider fillings, inlays, onlays, and crowns as needed.
Contact Smile Montreal
For more information about dental bonding and how it can help you smile with improved confidence, be sure to contact the team of dental care experts at Smile Montreal. Advanced cosmetic dentistry options can enhance your appearance.
Related to This