Give it Time: Adjusting to Your New Porcelain Veneers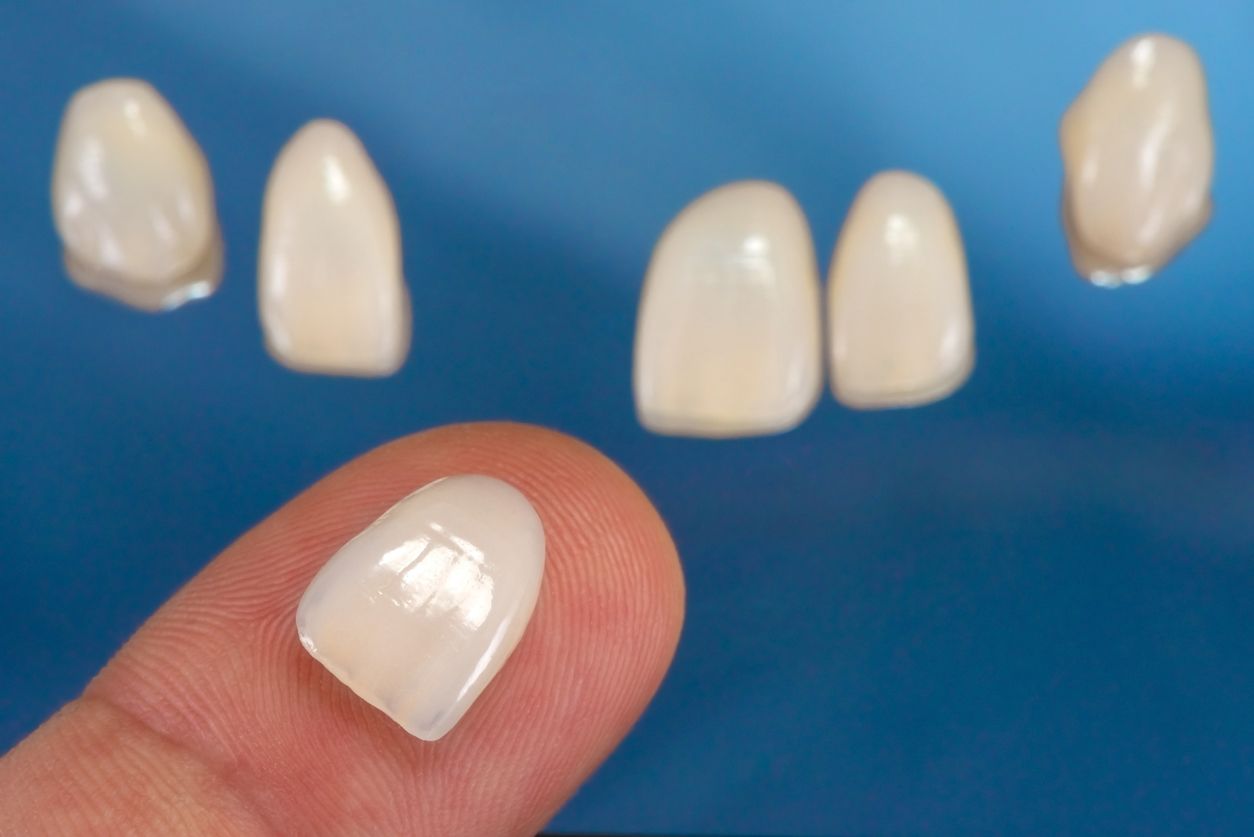 Porcelain veneers are thin, medical-grade ceramic coverings that can camouflage dental imperfections in otherwise healthy teeth. But, while porcelain veneers produce immediate, beautiful visible results, the feeling of them can take some getting used to.
Here, Drs. Charles or Patrick Casey discuss how long it takes to adjust to porcelain veneers and start living normally with your full smile enhancement. Contact our Montreal, QC practice to find out if veneers are right for you.
Porcelain Veneers: A Quick Overview
To prep the teeth, small amounts of enamel are removed, to create room for the veneers.
Next, we take 3D images or impressions of your teeth and gums, ensuring the veneers fit seamlessly with your existing teeth.
When your custom veneers are ready, your dentist will carefully position each veneer on the natural tooth, making any final adjustments to the shape and length before polishing them.
Your dramatic new smile comes together in just a couple of appointments, combining the effects of professional whitening, orthodontics, and dental bonding into one.
The Adjustment Period
After placement, your results can last up to 20 years with proper care and maintenance. But your mouth can feel strange as you slowly become used to the dimensions of your newly enhanced teeth. Most patients report that their adjustment period took about two weeks.
Whenever you receive new dental restorative or cosmetic work that slightly alters the shape, size, or placement of your teeth or gums, your mouth is extremely sensitive to the change.
Veneers are no different; veneers alter the width, height, shape, and alignment of teeth, which can completely change how your front teeth feel. You may find your tongue running over your new veneers constantly, as it discovers the shape of your new smile.
Tips for Caring for Veneers
Luckily, caring for veneers is very similar to caring for natural teeth: keep them clean through diligent at-home brushing and flossing, combined with bi-annual cleanings and exams.
Also, keep in mind the following tips:
Avoid abrasive whitening toothpastes, as these may scratch or damage the veneers.
Do not chew ice, your nails, or any other hard objects that could break or chip the veneers.
Avoid biting straight into apples, raw carrots, or other hard or tough foods; cut into smaller pieces before enjoying.
Caring for Your Gums
Gum tissue around the new veneers may be inflamed or tender for the first few days following the procedure. If you notice sensitive gums, take care when brushing and flossing near them to reduce further irritation.
You may find it helpful to rinse twice a day with a simple salt water solution to relieve soreness or swelling. To do this, simply mix a teaspoon of salt in a small cup of warm water and stir until the salt is completely dissolved. Swish the mixture for 30 seconds before spitting out. If gum soreness persists, contact our office for further advice.
Schedule Your Consultation Today
If you are ready for a reason to smile, call us at (514) 937-6558 or contact our practice online today. A consultation with a member of our team can help you decide if porcelain veneers or another of our cosmetic dentistry services is right for you.
Related to This