Dental Implants: A Historical Perspective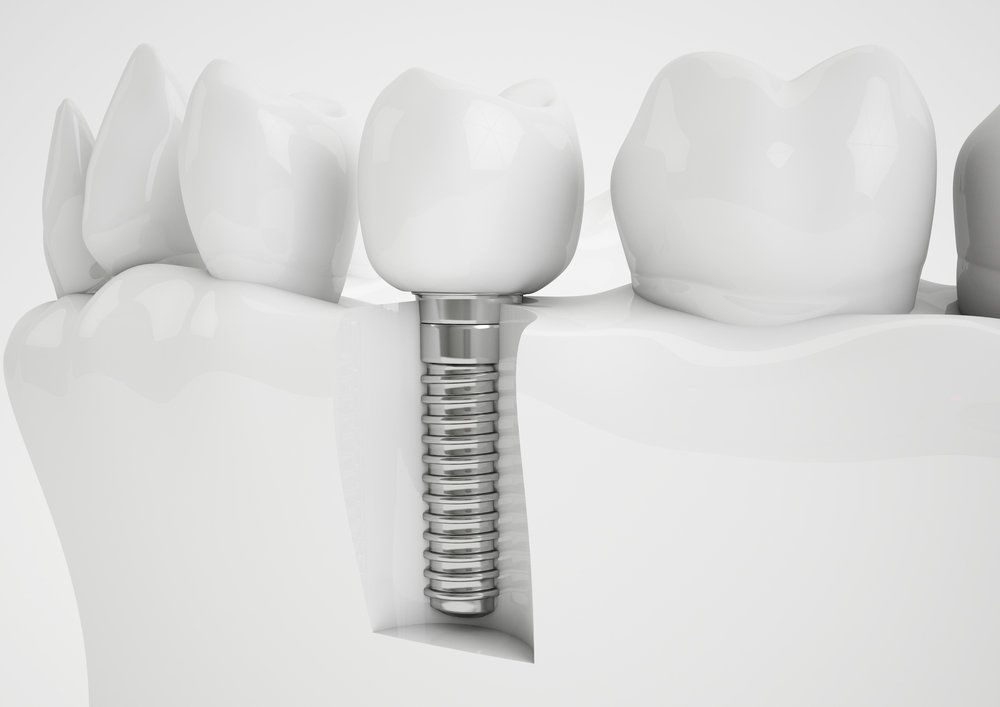 Some of the earliest efforts to replace a tooth and its root date to 600 A.D. when the Mayans used seashell fragments to replace missing teeth. Fortunately, in modern dentistry, we use titanium dental implants to replace missing teeth.
Dr. Patrick Casey offers dental implants at our practice in Montreal, QC. He uses advanced technology, including the cutting-edge i-CAT® system, to provide patients with excellent results. Read on to learn more about the recent history of dental implants, and how years of research and innovation have made implants highly reliable and safe.
Ancient Dental Implant History
Research has shown that people attempted to replace missing teeth throughout history. There is evidence of dental implant use among the following populations:
Egyptians: In 2500 BC, the Egyptians attempted to stabilize loose teeth with the use of gold wire.
Phoenicians: There is also evidence of the Phoenicians using gold wire to stabilize teeth around 500 BC.
Etruscans: Around 500 BC, the Etruscans used soldered gold bands and teeth made from oxen bones to replace missing teeth.
Mayans: In 600 BC, the Mayans placed pieces of shells as implants to replace teeth.
Hondurans: In 800 AD, the Hondurans prepared and placed a stone implant.
Starting in the 1500s, it became more common practice to use teeth from cadavers and the less privileged to replace missing teeth.
The Modern History of Dental Implants
By the 1900s, researchers were trying different types of dental implants to find a solution that could work for the long-term. The following historical benchmarks were provided by the National Institutes of Health.
In 1913, Dr. EJ Greenfield placed a 24-gauge hollow cylinder as an artificial root in the jaw of a patient.
Drs. Alvin and Moses Strock experimented with orthopedic screws made of a chromium-cobalt alloy in the 1930s to restore individual teeth in humans and dogs. The screw supported a false tooth. The efforts of the two doctors are considered the first use of a biocompatible material as the base material for a dental implant.
In 1938, Dr. P.B. Adams patented a cylindrical implant that was threaded internally and externally.
In the 1940s, Formiggini (who is considered the father of modern dentistry) and Zepponi developed a spiral stainless-steel implant that allowed bone to grow into the metal.
The Discovery of the Osseointegration Process
Dental implants would not be possible without the discovery of the natural process of osseointegration ("osseo" for bone and "integration" for fusing). The first observation of this process occurred in 1952 by an orthopedic surgeon who noted that a small titanium cylinder that he had placed in a bone could not be removed.
Placement of the First Titanium Implant
The first modern titanium dental implant was placed in 1965 by an orthopedic surgeon named Branemark. The earliest patients to receive dental implants were individuals who could no longer support a removable denture due to the loss of jawbone.
Advancements in Coatings
Advances in dental implant coatings began shortening the healing time associated with the treatment. Studies began to show the relationship between the surface texture of an implant and healing time. One popular treatment, acid etching, created small indentations and a greater surface area that allowed for faster osseointegration. Sandblasting delivers similar results.
Modern Dental Implant Dentistry
Today, dental implants have a 98 percent success rate when placed by a qualified and experienced dentist like Dr. Patrick Casey. Dr. Casey's dental practice in Montreal features advanced technology like the cutting-edge i-CAT® system that analyzes and pinpoints the exact location of the implant sites. By using this advanced technology, our patients' procedures are more precise and less invasive. We also work with nSequence® labs, the leader in surgical guides for implant dentistry.
Schedule Your Dental Implant Treatment Today
Dental implants have come a long way since the earliest attempts thousands of years ago. Dr. Casey will keep your comfort in mind at each step of the dental implant process. To schedule your dental implant consultation, please contact our office online or call (514) 700-3322.
Related to This