Are cracks, chips, and other imperfections in your smile keeping you from feeling confident?
Drs. Charles and Patrick Casey offer cosmetic dentistry to help patients achieve their dream smile.
Find out how we can help you look and feel your best at our office in Montreal, QC…
Transform Your Smile with Cosmetic Dentistry
Improve Self-Esteem
Dental flaws can make you feel insecure and self-conscious, affecting your quality of life. After treatment, you can say goodbye to smiling with your mouth closed and start meeting new people without worrying about how you look.
A Variety of Treatments
Our cosmetic dentists
offer a wide range of procedures for you to choose from. Whether you are interested in
whitening
or replacing a missing tooth, we have a treatment to meet your dental needs.
Improve Oral Health
While cosmetic dentistry is geared towards aesthetics, some procedures can also improve your oral health.
Dental implants
help replace a missing tooth while preventing jaw atrophy, and
dental crowns
protect teeth while looking completely natural.
Stunning Results in Just One Visit
Have a last-minute event coming up and want to look your best? Our advanced dental technology allows us to create dental crowns or porcelain veneers in just one visit. We use an E4D CAD/CAM system to take digital impressions and send them to our onsite milling machine. In only 30 minutes, a dental restoration is ready for placement. Without this technology, dental crowns and veneers take multiple visits with weeks in between. We can get you in and out with no fuss. To schedule a consultation or learn more about cosmetic dentistry, request a consultation online or call our Montreal, QC, office at:
The Power of Porcelain Veneers
"I'll Never Go Anywhere Else!"
Best dentist I've ever been to easy. I'm an extremely rough patient who is petrified of needles and has panic attacks. Dr. Casey AND HIS STAFF (can't stress this enough, many reviews speak of Dr. Casey but his staff is equally unbelievable and exceptional) have never judged me and have always been nothing but understanding. If you want the highest level of care possible, this is the place to go.
View On Google
Another great experience! Was extremely nervous just to take impressions,... but they made me feel comfortable and took good care of me. Dr Casey, I can't thank you enough for being a good/compassionate human. Special thanks to Alex, who knew exactly what to do when my anxiety kicked in and to Maria and Sonia who made sure I was comfortable. Such a great staff ! I'll never go anywhere else!
View On Google
We Treat a Range of Dental Issues
with Cosmetic Dentistry
Chips

Cracks

Misalignment

Gaps

Discoloration

Uneven gums

Minor crowding

Wear
A Beautiful Dental Upgrade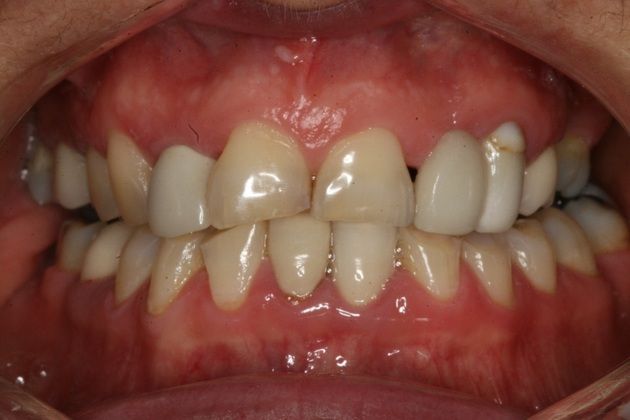 Advanced Technology for Seamless Results
Our Montreal office is equipped with the latest technologies to craft stunning smiles for our patients. Our cosmetic dentists are passionate about using the latest technology and techniques to provide the best care for patients.
Laser Dentistry
We use laser dentistry to address uneven gums or excess gum tissue with ease. Compared to traditional techniques, laser dentistry is highly accurate, virtually pain-free, and has a faster recovery time.
3-D Imaging
Our i-CAT technology gives us a complete view of a patient's jawbone, allowing us to plan dental implant procedures precisely and craft treatment that is completely tailored to your needs.
E4D CAD/CAM
This system allows us to create beautiful ceramic restorations in one appointment, allowing you to experience the benefits of cosmetic dentistry immediately.
Intraoral Camera
We use an internal oral camera to capture images inside of your mouth, allowing you to see what your dentist sees. We can detect tooth decay or fractures that normally couldn't be seen with the naked eye.
"Extremely Professional and Experienced in All Types of Treatment."
A family run office that has been in business for over 50 years. Both Father and Son Dentists, as well as their Hygienists are professional and remain on the cutting edge of technology. Everyone is caring and friendly. Highly recommended.
View On Google
Patrick Casey and his team are extremely professional and experienced in all types of treatment. I have always felt at ease even during lengthy procedures. I would highly recommend Smile Montréal dental practice to everyone.
View On Google
Understanding the Cost of Cosmetic Dentistry
The cost of enhancing your smile depends on several factors, such as the procedure selected and the scope of treatment. For example, teeth whitening will cost less than combining treatments for a smile makeover, while veneers will cost more than dental bonding. Your dentist at our Montreal practice will provide you with options based on your goals, and answer all of your questions regarding cost so that you can make an informed decision.