Periodontal Care for Healthy Teeth and Gums
Healthy gums are just as important as healthy teeth. Periodontal care is essential for managing and preventing gum disease, which can lead to tooth loss and jawbone recession if left untreated. At our Montreal, QC, dental practice, we use gentle techniques to remove harmful bacteria from your gums and alleviate any discomfort associated with gum disease. With decades of experience, our doctors at Smile Montreal are skilled and knowledgeable in all aspects of oral health care, and can provide effective treatments for the entire family.
The Importance of Periodontal Care
The gums are the foundation of your smile. In the same way that oral bacteria can lead to tooth decay, it can also cause gum disease. To avoid these issues, we recommend dental examinations and cleanings at least every six months. If you are prone to periodontal issues, we may suggest more frequent visits to keep bacteria levels in check. During these appointments, we can check for signs of gum disease and treat the condition when necessary.
While mild to moderate periodontal disease can be addressed through nonsurgical means, advanced periodontal disease usually requires oral surgery to correct.
In addition to your oral health, periodontal care is also important for whole-body health. When infection is present in the oral cavity, it is also being carried to other parts of the body through the bloodstream. In fact, gum disease has been linked to several serious health concerns, including heart disease, stroke, and diabetes.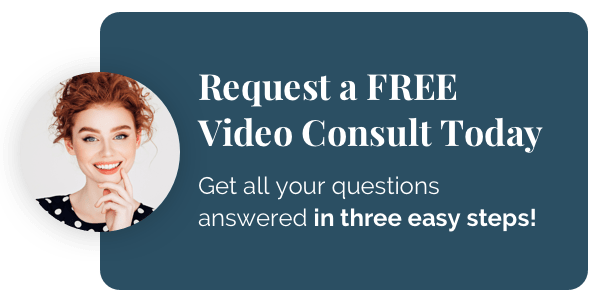 About Gum Disease
Simply stated, gum disease is the body's response to buildup on the teeth. When plaque and tartar accumulate, the bacteria in these irritants begin to aggravate the gum tissue. As a result, the gums become red, swollen, and tender. They often begin to bleed when brushing or flossing. Periodontal disease has an undeniable genetic factor, and some individuals are simply more prone to the condition. When problems occur, it is important to address them as soon as possible. Some of the most common symptoms of gum disease include:
Irritated, red, tender, swollen, or bleeding gums
Tooth sensitivity
Gum recession
Loose teeth
Discomfort when chewing
The Dangers of Untreated Gum Disease
The good news is that when gum disease is diagnosed and treated early, it can be successfully managed. In fact, if the condition is detected in the earliest stages, it can be completely reversed by simply brushing and flossing more effectively. However, if the condition is left untreated, it can lead to a host of more serious dental concerns.
Treating Periodontal Disease
The type of procedure recommended for treating gum disease typically depends on the severity of the condition. While mild to moderate periodontal disease can be addressed through nonsurgical means, advanced periodontal disease usually requires oral surgery to correct.
Scaling and Root Planing
Scaling and root planing, sometimes called a deep cleaning, removes bacteria from below the gumline. The gums are numbed with local anesthesia so that the clinician can reach deep to eliminate harmful bacteria. Once plaque, tartar, and debris have been removed, the roots of the teeth are smoothed to prevent further irritants from attaching.
Gingivectomy
In some cases, periodontal disease results in tissue damage. When this occurs, a gingivectomy can be performed to eliminate infected tissue. During this procedure, necrotic tissue will be removed and hard-to-reach areas will be made more accessible. In some cases, tissue may be transplanted from another area of the oral cavity (such as the roof of the mouth) to replace diseased gum tissue. We perform an advanced and minimally invasive approach to this procedure called pinhole surgery.
Learn More about Periodontal Care at Smile Montreal
If you are experiencing red, puffy, or tender gums, periodontal disease could be to blame. To explore your treatment options, schedule an appointment at our practice. You can contact us online or call us at (514) 937-6558.