Professional Dental Cleaning for a Smile That Shines
At Smile Montreal, we encourage our patients to practice preventative care to protect their oral health and avoid the need for expensive cosmetic or restorative procedures in the future. Keeping up with your regular appointments for a checkup and a professional hygienic dental cleaning at our Montreal, QC, dental office helps ensure that your teeth remain healthy and clean. These visits allow Dr. Patrick Casey to identify and treat any dental problems in their earliest stages, before they become complex conditions. A professional cleaning can reach deeper than brushing and flossing alone, removing built-up bacteria and plaque from the pockets that form between the teeth and gums.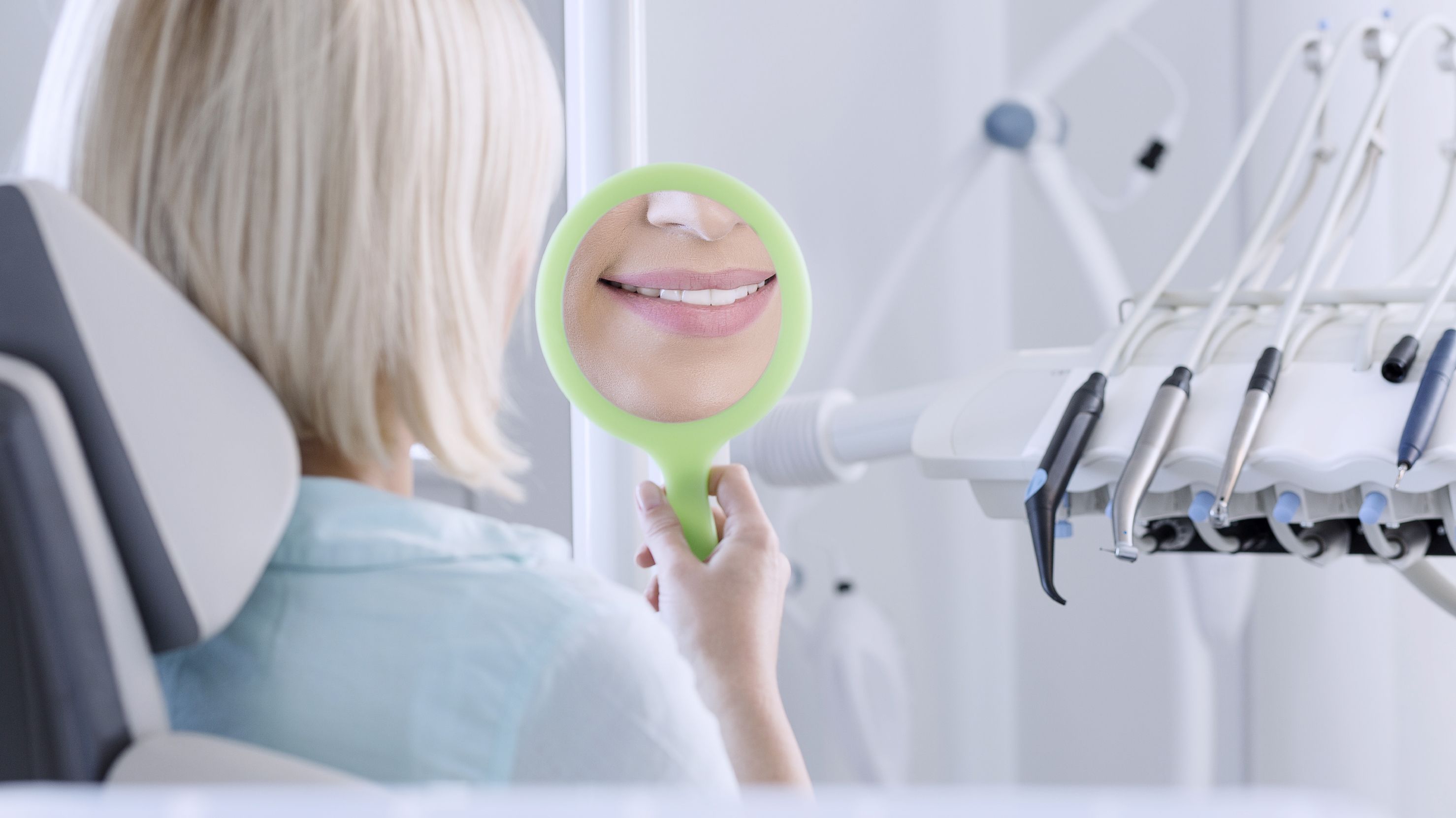 Why Do I Need a Professional Cleaning?
Many patients ask why they need regular dental cleanings when they brush and floss their teeth twice a day at home. Even the best oral hygiene habits cannot reach as deep as a professional hygienist's tools. Bacteria that is allowed to build up near the gum line can be frequently missed with brushing and flossing alone. The plaque that is left behind eventually hardens into a calcified substance called tartar, which contributes to the development of gum disease.
What to Expect During a Dental Checkup
Dental checkups allow your dentist to stay current with any changes to your dental health and hygiene. You should attend a checkup every six months to ensure optimal oral hygiene. The doctor will review your medical history and ask about any recent developments, such as new medications or pregnancy, which can affect your dental health. Dr. Casey will perform a complete oral exam, including an evaluation of your gums, screening for oral cancer, and inspecting your teeth for signs of decay. He may use imaging studies or x-rays to get an in-depth look at your teeth and underlying structures of your mouth, to identify any potential problems.
Your Professional Dental Cleaning
Your professional cleaning will begin with the removal of plaque and tartar from your teeth. The hygienist will use an instrument called a scaler to gently eliminate these stubborn deposits from between your teeth and near the gum line. If the hygienist determines that you have deeper pockets between your teeth and gums, you may require a deeper cleaning called scaling and root planing. This treatment involves using the scaler to remove plaque from the roots of your teeth, below the gum line, and smoothing over rough spots on the roots where bacteria can accumulate.
We typically recommend a fluoride treatment after your cleaning to help strengthen the enamel and protect your teeth against decay.
After removing all plaque and tartar, your hygienist will polish your teeth to reduce the appearance of minor stains. We typically recommend a fluoride treatment after your cleaning to help strengthen the enamel and protect your teeth against decay. Some patients may also request a whitening treatment, which can be done during a regular checkup appointment.
Call Us for an Appointment
Attending regular dental exams and cleanings will ensure that your teeth stay healthy and clean. Please contact our dental practice to schedule an appointment for a cleaning and checkup with Dr. Casey and our caring team.