Teeth Whitening is a Quick and Easy Way to Achieve a Dazzling Smile
Having a bright white smile can help you look your best and boost your self-confidence. One of the easiest and most cost-effective ways to achieve a brighter smile is with professional teeth whitening. At their Montreal, QC, dental practice, Dr. Charles Casey and Dr. Patrick Casey offer in-office whitening that can make your teeth up to eight shades whiter in just one hour. We also offer convenient take-home whitening treatment if you prefer to whiten your smile on your own time. If you would like to learn more about taking your smile to the next level with professional teeth whitening, please contact us to schedule an appointment.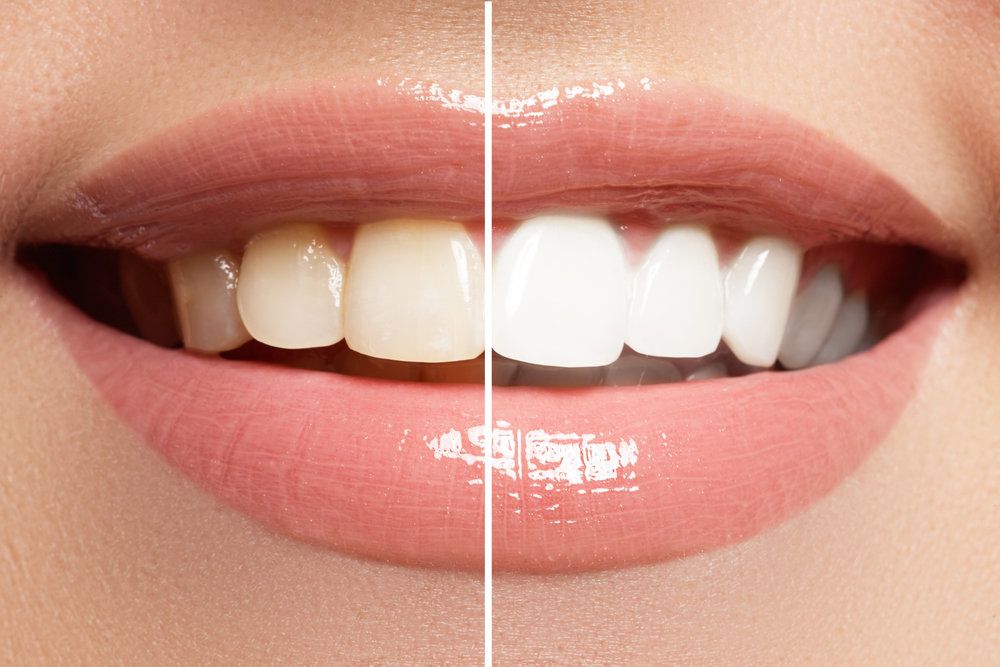 We look forward to helping you achieve a brighter smile.
Teeth Whitening Candidates
If you are unhappy with the shade of your teeth, whitening is a great option. Because it is a safe, non-invasive procedure, most patients are candidates for professional teeth whitening. Keep in mind that the bleaching agents used in whitening only brighten teeth - they cannot change the shade of any bonding, crowns, or other restorations. Bleaching also works best on extrinsic stains caused by food and tobacco use. If your teeth have permanent tetracycline stains, or if they have stains on the inner surface resulting from a root canal, we may recommend porcelain veneers or crowns. If you have any oral health issues, these must be addressed before moving ahead with whitening.
In-Office Whitening
If you choose in-office whitening, we can provide a brighter smile in about an hour. Before the whitening procedure, we will provide a regular dental cleaning to remove plaque and debris. We will then apply a hydrogen peroxide-based whitening gel to your teeth, and activate the whitening agent in the gel with a proprietary LED lamp. Typically, it will take three 15-minute sessions to reach the level of whitening desired. After treatment, you will notice results right away. It is best to maintain your results by using a take-home touch-up kit available from our practice.
Take-Home Whitening
We also offer custom teeth whitening kits designed for home use. If you choose this option, we will take impressions of your teeth and create a set of custom trays for your upper and lower arches. Unlike over-the-counter whitening products, custom trays ensure an exact fit that keeps the bleaching gel on your teeth for maximum whitening, and prevents contact with the gums and soft tissues. Simply place the gel in the trays and wear them overnight or for several hours during the day, at your convenience. Results with take-home bleaching kits are achieved in two to three weeks.
Benefits
Teeth whitening offers several benefits:
It is a simple, comfortable procedure.
It can produce dramatic results with a minimal investment of time and money.
It can take years off your appearance.
If you are interested in receiving a veneer, crown, or other restoration, whitening beforehand can provide a dramatic enhancement in the appearance of your smile.
Schedule an Appointment
We look forward to helping you achieve a brighter smile. To learn more, please schedule your personal consultation today.