Discolored teeth can have a negative effect on both the appearance of your smile and your self-confidence.

At Smile Montreal, QC, Drs. Charles and Patrick Casey can provide an array of convenient teeth whitening treatments.
See for yourself how our dentists can make your smile appear more youthful and healthier after a single tooth bleaching procedure.
Benefits
of Professional Teeth Whitening
Safe Treatment
Professional treatments are safe and comfortable. Over-the-counter kits pose the risk of allergic reaction and damage to the enamel.
Easy Enhancement
Teeth whitening can produce dramatic results with a minimal investment of time and money. Whiter teeth can take years off your appearance.
Whitening Can Produce Dramatic Results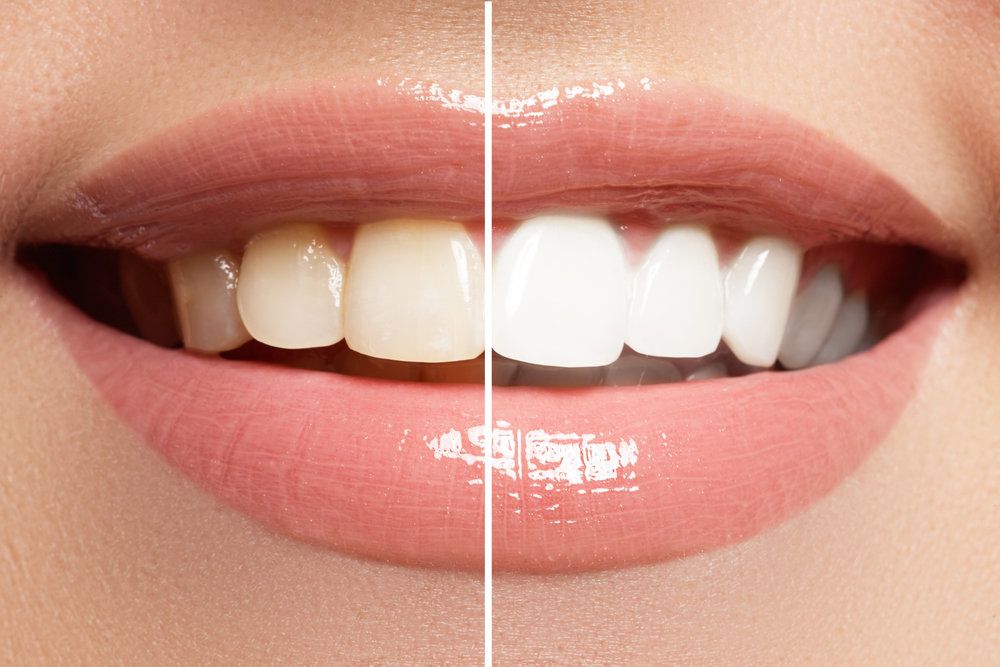 The Dentists Athletes Trust
Call Our Montreal, QC, Clinic for a Teeth Whitening Today
Drs. Charles and Patrick Casey know that a healthy smile can boost your professional and personal lives. Both of our dentists have treated VIPs, personalities, and professional athletes like the Montreal Canadians and New York Islanders.
At Smile Montreal Dentistry, we'll treat your oral health with the same attention we give athletes and VIPs. Contact our Montreal, QC, clinic today to learn how our hydrogen peroxide and bleaching treatment can whiten your teeth, giving you a smile that appears younger and healthier.
"Consult a dentist, who can assess the cause of tooth discoloration and the best approach to achieving whiter teeth. If, after the consultation, the patient decides to proceed with tooth bleaching, the procedure should be performed under a dentist's supervision and according to the manufacturer's directions."
Canadian Dental Association
Drawbacks of Over-the-Counter Products

Over-the-counter whitening products have a few drawbacks compared to getting professional teeth whitening treatment at our office in Montreal, QC, including:
Slower or Limited Results
Whitening toothpastes, tray systems, and whitening strips with hydrogen peroxide can brighten smiles, but it can take weeks to see results. With a professional tooth whitening treatment at our Montreal, QC, clinic, patients can see noticeable results within an hour.
No Professional Oversight
Patients using over-the-counter tooth whitening products may experience tooth sensitivity or sore gums if they overuse or misapply hydrogen peroxide or other bleaching treatments. With professional treatment, our dentists can assess issues with teeth, gums, or other areas of your mouth.
Teeth Whitening Procedure
Smile Montreal
can offer different types of tooth whitening options to meet your needs and goals. For instant results, in-office whitening can lighten your teeth by up to eight shades in just one appointment. Take-home whitening treatments are an option for patients who wish to whiten their smile at their own convenience.
If you choose in-office whitening, we can provide a brighter smile in about an hour:
"In-office whitening can lighten your teeth by up to eight shades in just one appointment."
Our Montreal practice also offers custom whitening kits designed for home use:

"Take-home whitening treatments are an option for patients that wish to whiten their smile at their own convenience."
A Closer Look at Whitening
Maintaining Your Results

The results are long-lasting, especially when compared to their drugstore counterparts. We will provide you with all the necessary tips and tools in order to maintain your results. These include:
Whitening Toothpaste
While these kinds of toothpaste are not usually effective in removing stains on their own, whitening toothpaste is great for maintaining the brightness of professional teeth whitening.
Avoid Potential Stains
Darkly colored foods, beverages, and tobacco products all have the potential to stain your teeth. It is best to avoid them when possible. If you choose to drink sodas or coffee, do so with the aid of a straw to prevent the liquid from passing over the tooth enamel.
Is Tooth Whitening Recommended for Everyone?
Call Our Montreal, QC, Office for More Information
"Bleaching does not whiten dental work like crowns, fillings, and dentures. There is a possibility that dental work may appear darker following bleaching of your natural teeth."

Canadian Dental Association