How to Avoid Dental Implant Failure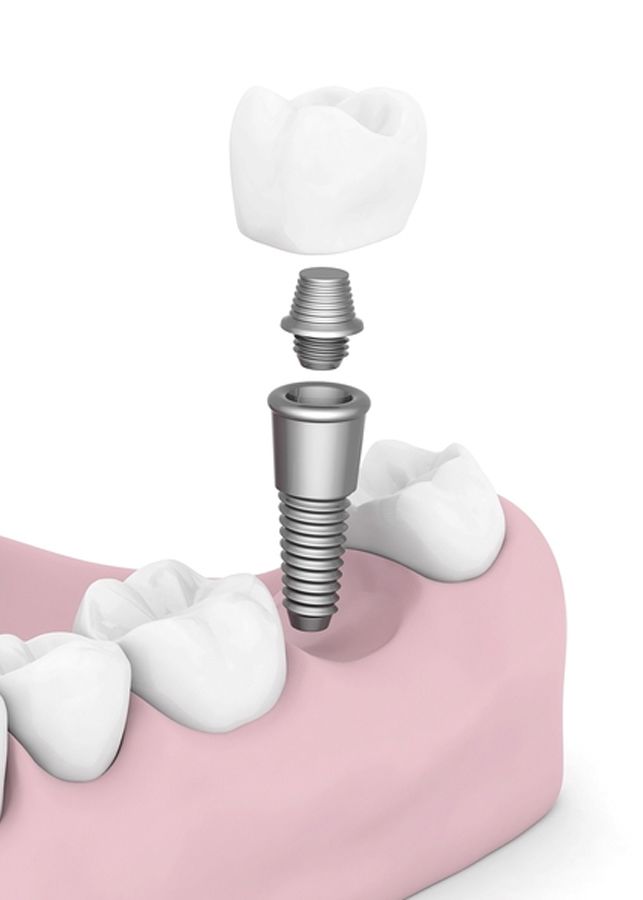 People who are missing a tooth or multiple teeth can benefit from dental implants. These artificial tooth roots hold dentures, bridges, and crowns with the same stability as natural tooth roots. Yet there are slight chances that dental implants can fail.
Dr. Charles Casey and Dr. Patrick Casey would like to discuss why dental implants occasionally fail and what patients can do to prevent it. During your visit to our Montreal, QC practice, we can go over these matters with you in much greater detail.
Reasons Why Dental Implant Failure Happens
There are a few common reasons why dental implant treatment fails. These common reasons are as follows:
Mistakes by the Oral Surgeon and Dentist - When oral surgeons or dentists lack experience or make errors during planning or surgery, that makes failure much more likely.
Post-Surgical Complications - If you experience slow healing times or run into various complications after the dental implants have been placed, this could put your treatment at risk.
Poor Oral Hygiene Practices - Failure to brush, floss, and take good care of your dental implants and gums after surgery could lead to a number of health issues that cause implants to fail.
Periodontal Disease/Peri-Implantitis - Infections of the gum tissue can lead to the loss of dental implant stability. Peri-implantitis in particular affects the gum tissue around the implant posts.
Find the Right Dentist/Oral Surgeon for Treatment
One of the best ways to prevent dental implant failure is to pick a skilled dentist or oral surgeon to perform your procedure. You can ask co-workers or loved ones for recommendations, or you can search for qualified dental health professionals online. Simply Googling "oral surgeon Montreal" or "implant dentistry dentist Westmount" will yield a number of promising leads that you can research.
Do Not Use Tobacco Products
Smoking increases your risk for gum disease and can also slow down healing times after surgery. It's best for dental implant patients to quit using tobacco products leading into dental implant treatment and to continue avoiding the use of tobacco products for the foreseeable future.
We know that quitting can be difficult, so we can help guide you toward resources that make quitting easier.
Follow Pre-Op and Post-Op Instructions to the Letter
There are many do's and don'ts after you have dental implants placed. Be sure to follow all pre-op and post-op instructions carefully. This will increase your chances of successful treatment and reduce the risk of post-surgical complications.
Practice Good Oral Hygiene
Brushing, flossing, and cleaning your appliance are crucial for long-term success of dental implant treatment. Be sure to brush your remaining teeth and implant posts at least twice a day and to floss at least once a day. You can use a proxy brush and superfloss around the implant posts for greater comfort and cleaning accuracy.
Go to All Scheduled Implant Dentistry Follow-Up Visits
After getting dental implants placed, there will be several follow-up visits to ensure that you are healing properly and facing no serious complications. Attend all of these follow-up visits. You can also feel free to contact your dentist or oral surgeon if you have any urgent matters that need to be addressed.
Attend Regular Dental Checkups
Visiting your dentist twice a year is essential for good dental health. See your dentist regularly every six months so you can get routine cleanings and so your dentist can monitor any issues you may face.
Learn More About Dental Implants
If you live in or around Westmount and would like to learn more about dental implants, be sure to contact a skilled cosmetic and restorative dentist. You can reach Smile Montreal by phone at (514) 600-3974.
Related to This