Everything You Need to Know about Denture Care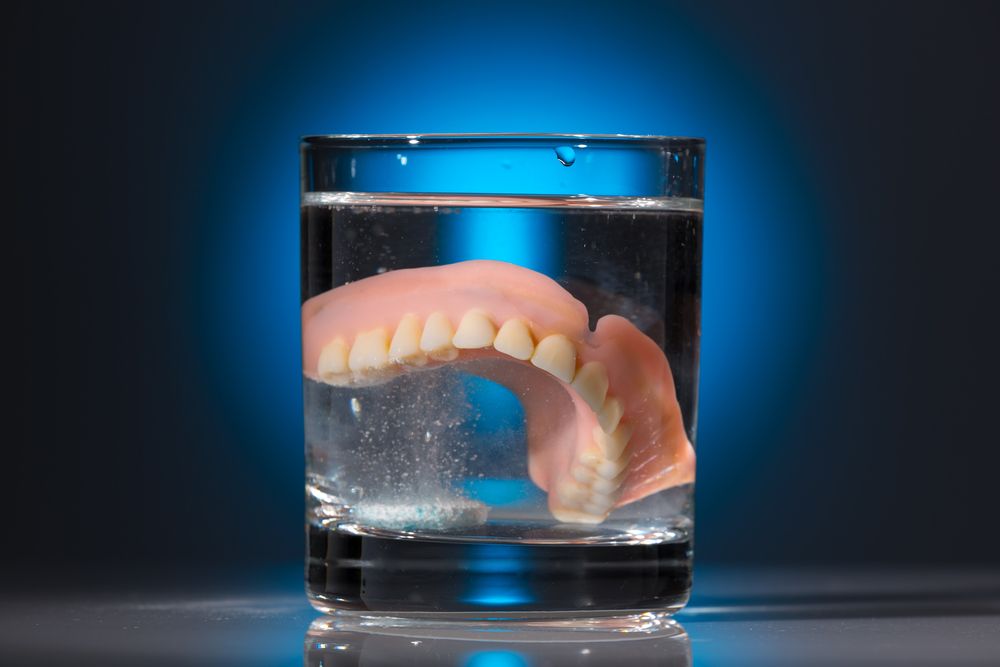 Dentures give people with missing teeth the freedom to eat, speak, and smile with unbridled confidence. But, if you're new to dentures, then you need to know about proper denture care and maintenance.
Our skilled dentists, Drs. Charles and Patrick Casey, have decades of experience providing their patients with contemporary restorative dental treatments. That's why Smile Montreal Dentistry is your premier location for comfortable, lifelike dentures in Montreal, QC.
Getting your new dentures is just the beginning of your smile journey. Now, you'll need to conduct proper denture care and maintenance to ensure that your dentures continue to fit, feel, and function optimally. Here, we will guide you through denture care steps so that you can enjoy your new smile for years to come.
How to Care for Your Dentures
Caring for your removable dentures does require some additional oral hygiene steps in your daily routine. These steps are easy to implement into your oral hygiene regimen, and they serve to protect your oral health and smile investment.
Rinse After Eating
The food we eat fuels the nearly six million bacteria that live in our mouths. Leaving food particles on dentures gives those bacteria–particularly harmful bacteria–the opportunity to grow out of control. Subsequently, patients should rinse their dentures with warm–never hot–water after consuming snacks, meals, and sugary beverages.
Brush Dentures Daily
Similar to natural teeth, dentures must be brushed daily to thoroughly remove plaque and bacteria. While dentures are made from durable materials, they are still subject to microabrasions. Simply using a soft-bristled toothbrush and a non-whitening toothpaste is enough to clean dentures without scratching them. Even better, use a paste specifically designed for denture care.
Oral Hygiene After Removing Dentures
After gently brushing your dentures, you should brush and floss any remaining, natural teeth, as well as brush your tongue and the roof of your mouth. This helps remove plaque, bacteria, and any residual denture adhesive.
Soak Overnight
Soaking dentures overnight is crucial to their lifespan and function. Patients may place their dentures in a glass of water, but our doctors recommend using denture cleansers with an American Dental Association (ADA) Seal of Acceptance. Patients may use this online tool to find a denture cleanser that suits their needs. Always avoid products that contain bleach.
Thoroughly rinse dentures after soaking and before placing them back in the mouth. Otherwise, residual cleansing solutions may cause irritation, making dentures uncomfortable to wear.
Visit a Dentist Regularly
Experts recommend visiting a dentist at least twice a year to prevent oral disease. Patients with dentures should schedule periodic visits to our office to ensure proper denture fit and oral health.
Dentures Maintenance When Necessary
Proper denture care requires the occasional fix or improvement to your appliance. If your dentures are broken or ill-fitting, then contact our office immediately. Wearing broken or ill-fitting dentures may cause painful sores or irritation.
Get Started Today
If you're interested in exploring your dentures options or learning more about denture care, then contact Smile Montreal Dentistry today. New and existing patients may conveniently contact our team online here or call our Westmount office at 514-937-6558.
Related to This